Building the Brookings Community
At Brookings Area Habitat for Humanity, our mission is to bring people together to build homes, community, and hope. People who struggle to afford housing, face frequent moves, substandard living conditions, or the threat of eviction. These situations create stress, depression, and hopelessness. Habitat for Humanity partners with people in need so they can build a better life.
And as long as our neighbors need our support, we will dedicate ourselves to:
eliminating substandard housing in the Brookings area;
helping low-income homeowners repair and maintain their homes;
building decent, affordable homes.
Together we can build a stronger, more resilient community, one house at a time.
LOCAL HOUSING CRISIS
Brookings Area Habitat for Humanity responds to the local housing crisis by making decent, affordable homeownership possible in our communities. Part of a global, nonprofit organization, we strive to create a world where everyone has a decent place to live.
Since 1995, Brookings Area Habitat for Humanity has built dozens of homes and completed numerous essential home repair projects for our partner families. Our goal is to build at least three houses a year (the South Dakota building season is short!) to meet the persistent need for affordable housing in the community.
In May 2023 Oahe Habitat for Humanity became a division of Brookings Area Habitat for Humanity. Stanley, Sully, and Hughes counties of the Oahe area now combine efforts with Brookings and Lake counties in South Dakota to further progress the impact of Habitat. Part of a global, nonprofit organization, we strive to create a world where everyone has a decent place to live.
But houses are only one part of our vision. Our home ownership program empowers families in need so that they also build self-reliance, dignity, pride, and hope for the future. It connects members of the community together. Contributing time, labor, or dollars to these projects, will help us build a stronger community and a brighter future for all of us.
No one should have to choose between having a roof over their head or putting food on the table... between health care and heat. Yet our neighbors face these choices every day.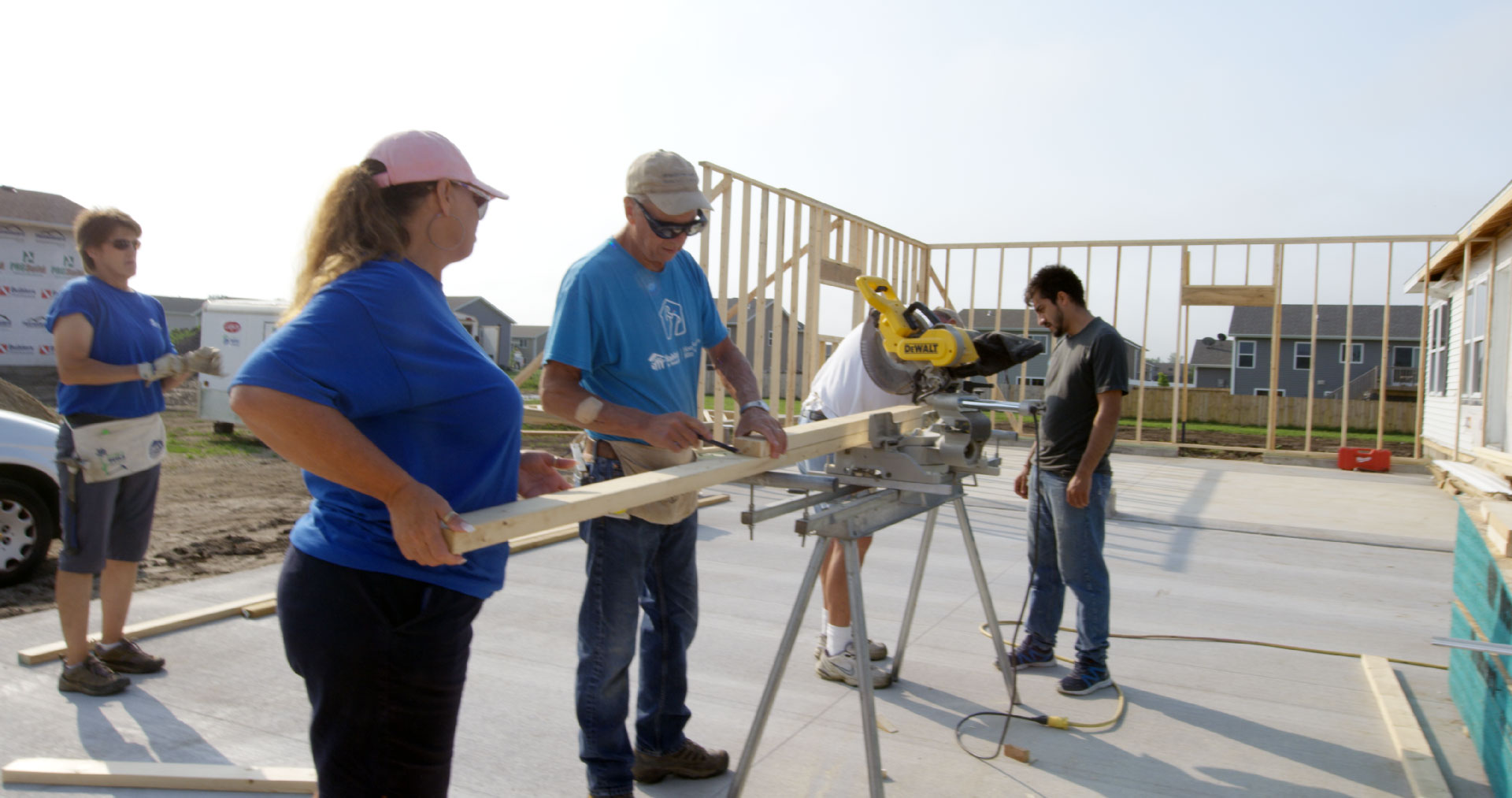 Why Support Habitat for Humanity
Motivated by the belief that each of us is called to act justly, love mercifully and walk humbly with our God, we seek to be a partner and catalyst in building communities where everyone has the opportunity to thrive.
We believe that no one lives in dignity until everyone lives in dignity. When the broad community is engaged in addressing the urgent need for adequate, affordable shelter, we all become less vulnerable and more resilient.  In bringing people together, we practice a philosophy of "a hand up, not a hand out," and build on existing community assets: financial, physical, natural, human, social, and spiritual.
In seeking truly transformed communities, we view bringing people together not only as a way to deliver a product – improved housing – but as an essential process for building hope and the belief that healthier communities are achievable and beneficial for all.  When we work together, statistics become faces with names, stereotypes are broken, and everyone has the opportunity both to give and receive.
Interested in joining our board?
Fill out the form below to help impact local, affordable housing in our neighborhoods. We will review the submission and contact you with more information.
Dan McColley
Executive Director and Lead Mission Officer
Jana Krogmann
Affiliate Operations Director
Randy Grimsley
Resource Development Director
Jake McGlade
Homeowner Services Manager